"In the past few years, the blueberry industry has developed exponentially well in China, and the entire industry has gradually become virtuous and industrialized. I believe that in the future, China's domestic blueberry market will continue to expand alongside consumer demand. I also hope that we can utilise Haygrove's experience in the field of blueberry planting to increase production and product quality while being able to standardise blueberry cultivation. We will also further expand the blueberry sales channels and deep processing industry chain, and promote the deep processing and brand building of the blueberry industry."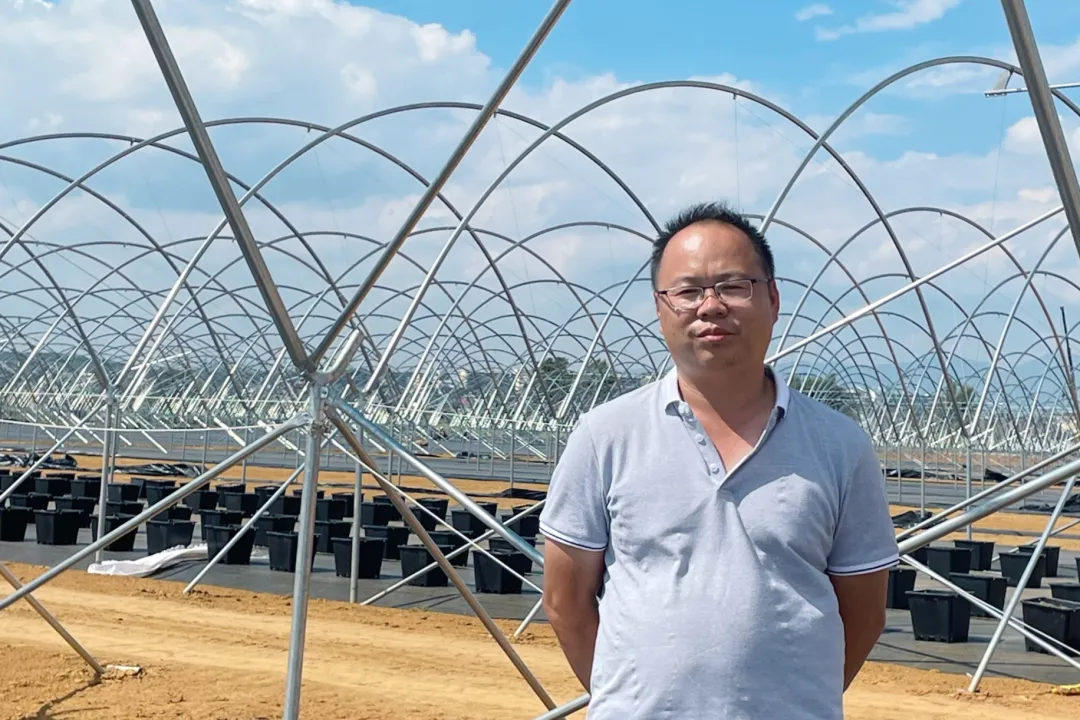 In May 2021, we paid a visit to Honghe Shangnong Agricultural Technology Co., Ltd. at their farm in Yunnan China, and had an in-depth conversation with the company's General Manager, Mr. Sun Bo, to understand the story between him and Haygrove, and his insights with regard to the blueberry industry in China.
Q: Please could you share with us about your current farm?

A: Initially when I chose to plant blueberries, we did a lot of research. We strongly believed that Yunnan's climate characteristics are most suitable for blueberry cultivation. Therefore, we chose to build a standardised and modern farm focusing on blueberry cultivation at Honghe Yunnan, with an area of 40 hectares; the actual planting area is about 36 hectares. Thereafter, we shortlisted Haygrove as our polytunnel vendor.
Q: In previous projects, what difficulties did you encounter?
A: Such difficulties are the usual, but our expectation of ourselves is to be professional and sophisticated in the field of blueberry cultivation, so we re-examined all aspects of the project to see where we can do better. Looking at the growing system, we believe that we can achieve a breakthrough via standardisation and specialisation, and that Haygrove can bring us new enlightenment and progress.
Q: During the project, what observations and thoughts do you have about Haygrove's level of professionalism?
A: What impressed me was the professional craftsman spirit of Haygrove in terms of its research in its growing systems.
Let me give an example. Haygrove will choose and design the most suitable tunnel type in accordance to the characteristics of our project, and for every part that will be involved in the construction process, such as Y-legs, polylocks, etc. The research and optimisation have been done to the extreme. Not only the quality is excellent, but the role played by each department is also unique. This makes us full of admiration.
This example is enough for us to fully trust Haygrove's recommendations.
Q: If there are new projects in the future, will you still choose to work with Haygrove?
A: We have now established a very deep revolutionary friendship with Haygrove. If and when there is a project in the future, we will definitely place Haygrove Growing Systems on the top of our priority list.
Q: We are all aware of your passion for the berry planting industry. It is also a good time for the domestic berry industry. Can you share your vision for the blueberry industry in the next 5-10 years?
A: Speaking of this matter, we can also see that at the national level, there are government policies focused on supporting the agricultural industry, guidance and support from government authorities, technical support from scientific research institutes, and also government policies promoting local investment. The investment by the government is being steadily injected into the blueberry industry, hence encouraging rapid development of the blueberry industry. Healthy consumption concepts and lifestyles and the increase in per capita consumption levels also provide a bigger market for the development of the blueberry industry.
As a partin the blueberry industry, Honghe Shangnong has strict requirements on product quality and market positioning since the beginning. Regarding the outlook for the future, we have always believed that the future is a product of the present. Therefore, the most important consideration is how to achieve 100% optimisation in the system. I believe that the efforts of each of our industry participants will definitely push the entire Chinese blueberry industry forward.
Q: At this stage, there are still many people in China who have not been able to have access to high-quality blueberries. What do you think we should do as growers to expand our reach to the smaller markets?
A: Since 2019, these smaller markets have become one of the focal points for major brands. From the subsidy war of e-commerce giants to the expansion of major brands in the smaller market, they all point at its huge consumption potential.
For the blueberry industry, our main goal in order to enter these smaller market is to increase production. If the equilibrium between supply and demand is not balanced, then no matter how advanced the strategy is, there is no way to achieve it.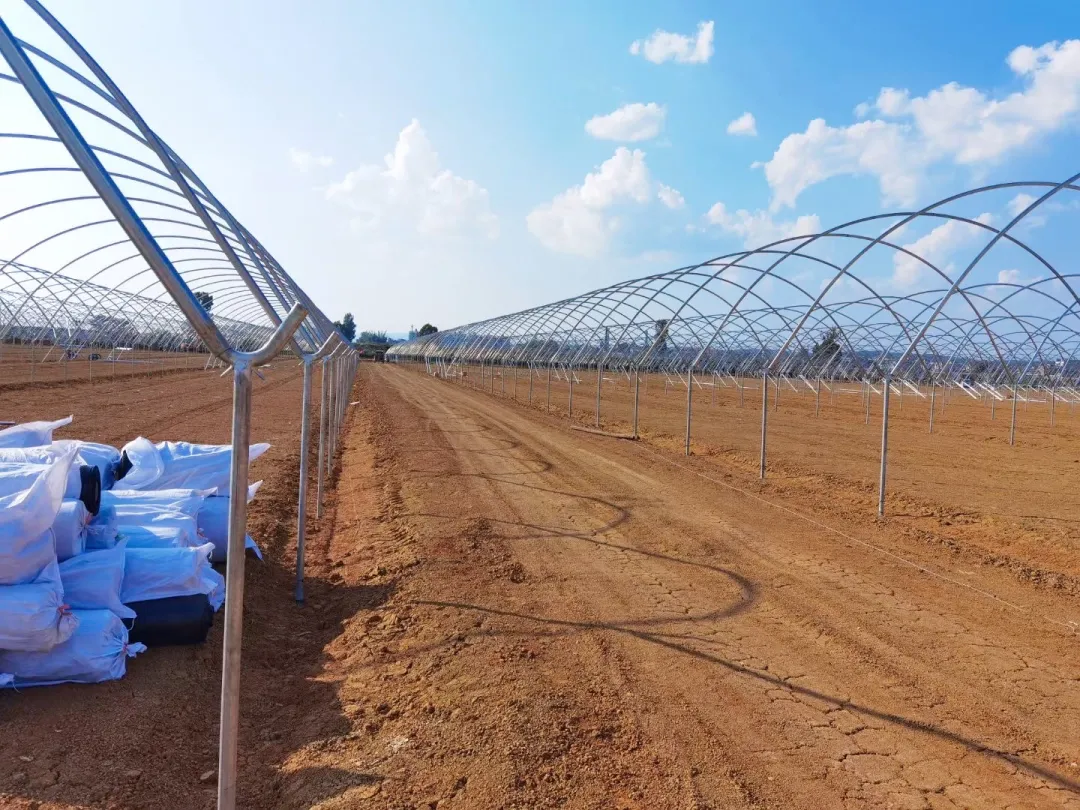 Speaking with Mr. Sun has allowed us to gain better understanding toward the needs and difficulties faced by our customers. It has also made us more determined to iterate the results of research and analysis into the growing system, and fully utilise our own growing experience and business experience in order to provide customers with better products and more considerate services.
Haygrove firmly believes in the Chinese saying, "the original intention remains unchanged, that is, the ultimate ingenuity". We are always ready to share our experience with our Chinese customers to maximize their benefits.